My contact in Ukraine has forwarded me new statements from those demonstrating in Ukraine against the new regulations concerning free speech, assembly and religious freedom. I have other things to track down about what this such as do the regulations only apply to meetings in the street or also for churches and are funds being blocked to churches for no demonstration purposes.
"WE met with a lawyer this evening and they have enacted 2 new laws today.
1. No public prayer with 3 or more people.
2. It is now illegal to import bibles into the country.

We met a lawyer tonight who is keeping up with issues. I asked her your question. It is illegal to send money to NGO's & churches from outside. They monitoring the groups that are supporting the opposition. That's why the law was put into place. Money from outside are being sent to these groups to support the movement, not the church etc. they said they don't know what would happen to funds if they really enact the law."
I have no way yet to verify these quotes from Ukraine yet but my source is quite reliable and not given to exaggeration. Shalom. David Schneier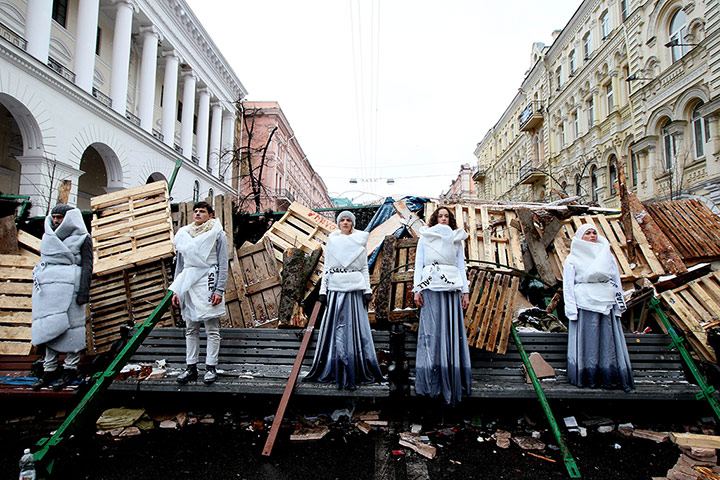 Photograph:

Zurab Kurtsikidze/EP
Photograph:

Brendan Hoffman/Getty Images